"The Hip Heroes Find Their Powers" is the first of a series of children's books that aim to inspire young children to use universal human values as their powers; values that will empower them to be more confident and follow their dreams.
The book reveals 9 characters who become "Hip Heroes" after finding their value-driven powers. These values include "Self-improvement, Happiness, Safety, Respect, Compassion, Empathy, Humility, Love, Mindfulness." When children learn about these values early in life, they become more empowered individuals as they grow up.
The book's mission is to inspire as many children and families as possible to live a happier life. A life of peace, love, unity and respect towards themselves and others. The book is created for children ages 4+. Currently available in English, Spanish and French.
WHAT PARENTS ARE SAYING:
I have been a preschool teacher for over a decade, so I can be pretty picky about the books that draw my attention in a way that reads well, has insight, invites your imagination, encourages conversation after reading and on top of that, it has to be interesting to a group of kids. The Hip Heroes was all of those things while also being something that children can identify with and recognize that "That could be me!" LOVE!
I know first hand that there is a great need for books like The Hip Heroes, Find Their Powers. As a former teacher and children's book author, books like this one are excellent in teaching children lessons of soft skills in powerful, indirect ways. I look forward to seeing the rest of the series by Ona Praderas released!
A great book and well thought beautiful illustrations! A book to keep for the young and the old . Keep on coming with new stories Ona!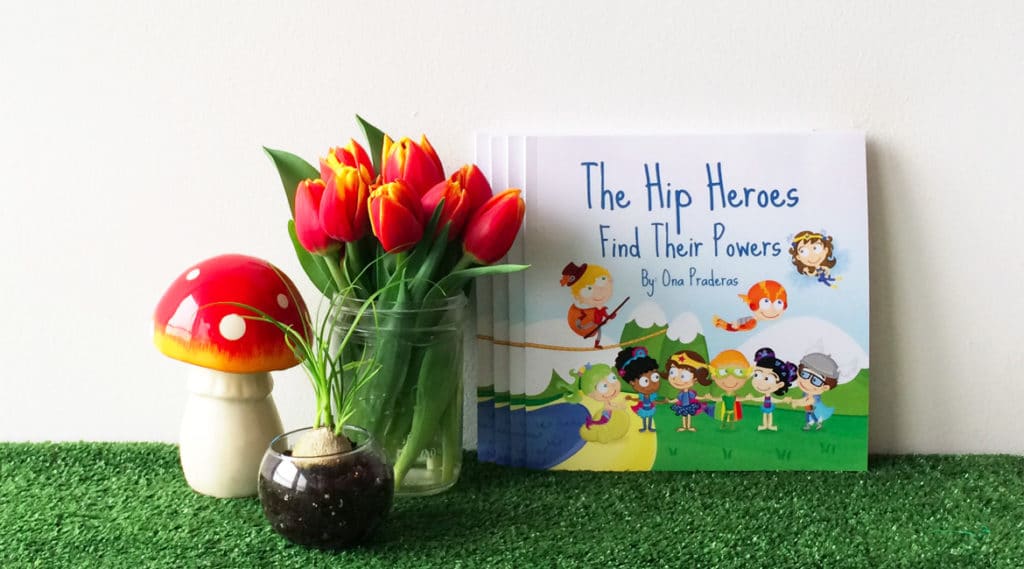 For more details about the book visit: www.thehipheroes.com