Every artist draws for different reasons. Some draw for personal pleasure, for clients, others for their families and friends or simply as a meditation tool. I draw to make people smile! Nowadays, I feel we need more smiles in this world, so I am here to evoke some of these smiles.
Actually, I believe we all initially start to draw to evoke happiness. When we are little we discover the pleasure of drawing and realize it makes us happy. It also makes our parents smile when we gift them a drawing. So why do we stop drawing then? Is it because our drawings are not perfect, or because we are told we are meant to do something else in this life?…
The reality is that we should start valuing drawing more, no matter if it's perfect or not. Every drawing I have created has had a purpose. Some have helped me through hard times, and some have made myself and others smile. They are not perfect, the point is that drawing helps to cope with emotions, and that's what is important.
In 2012, I started my daily drawing project, I did this as an experiment to improve my drawing skills. It started pretty basic with pencil drawings and it took me about 5 to 10 minutes a day. I did it for myself but I still shared it on social media and notices people liked them.
The second year I evolved and started doing the illustrations digitally and with color. People liked them but even though my skills improved, I felt like something was missing. So the third year I decided to add inspirational quotes from myself and other famous people. It is then when it all changed and the project took on a different meaning.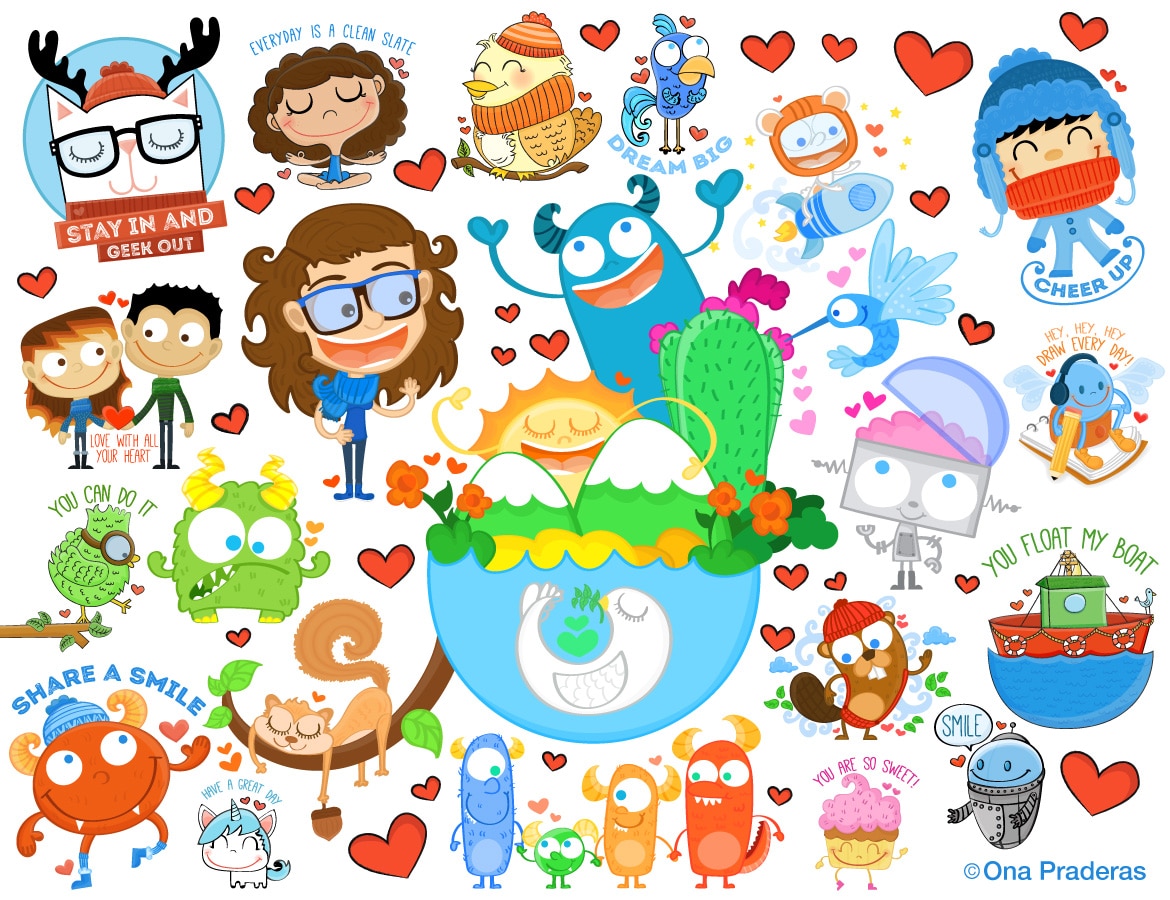 People started sending me emails saying how my drawing made them smile. I realized the drawings were cheering some people up when they had a bad day. These are some of those comments:
It's always nice to see your drawings on my feed. Always positive, cheery and a daily ray of sunshine.
This put a big smile on my face since I have a small green bird lol!
Needed this reminder this morning!! Thanks
Currently, I add positive affirmations instead of quotes. That is because I realize people take action with affirmations and I believe this is truly important. True I still continue drawing every day because I want to improve as an illustrator. But what keeps me going is the fact that I create a small smile in someone's day.
Consider this, what is each one of us made a stranger smile every day? Wouldn't this ripple effect of positivity create change in the world? I believe so!
So think about it and draw, write, sing, dance or simply smile. You can change someone's day with a simple gesture. Mine is through drawing, how will you evoke happiness to others?…